VISUAL STORYTELLING
THROUGH FILM & VIDEO
Stories are a natural form of communication and an effective way to relate to the target market. And one of the best ways to tell these tales in today's age is through films and video content. However, all of your efforts in this department become completely null and void if nothing resonates from your project. That is why it is important to get your message across the right way, whether it's a movie's premise or a brand's identity. Visual Storytelling is a powerful method for accomplishing these goals. As a creative storytelling agency, DJR crafts narratives that will differentiate you from the competition and help you create an impactful connection with your viewers. So by simply creating a compelling story or presenting your brand through a fascinating narrative, you're able to stir the imagination enough to literally plant any powerful message inside the minds of your audience. DJR accomplishes greatness in visual storytelling through a professional video production process that provides a hands-on approach to the entire project.
Specializing in Films, TV, Music Videos as well as Scripted, Short Form, Long Form, Social Media, Commercial, Branded Content and beyond.
THE DJR FILM/VIDEO SERVICE PROCESS
SET OBJECTIVES
DEFINE GOALS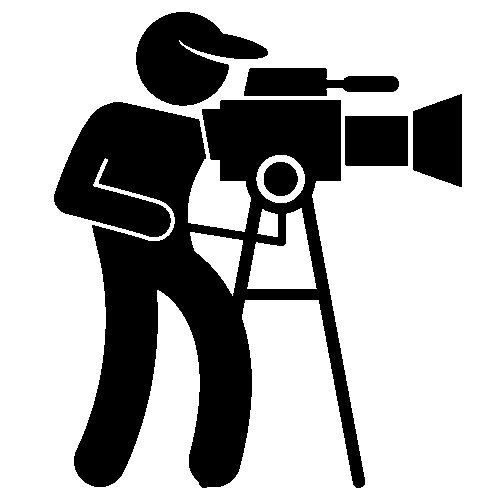 CREATE STORY
DEVELOP SCRIPT
SUPERVISE
POST PRODUCTION
Write & Develop Screenplays, Scripts, Concepts, and Treatments.

Craft captivating narratives, multi-layered plots, compelling stories.

Adapt brand, image or message into an engaging visual story.

Brainstorm ideas and Produce content to expand the narrative, brand, or message.

Supervise the creative process of screenplay development and aid in script re-writes.

Dialogue and story specialist.

Research all necessary materials to ensure content is engaging, accurate, and relevant.

Produce TV/Film business plans.

Establish taglines, slogans, trailer scripts, promotional concepts, Tweets and other forms of copy.

Regulate and edit all written content.

Provide Concept art and Storyboards.
Clearly define the project, establish objectives and set practical goals.

Formulate a tentative plan for production, marketing, and distribution.

Research Target Markets, demographics, and trends to ensure the final product meets the right audience.

Recon all avenues of approach for execution of production/shoot.

Identify problem areas, scheduling conflicts, and any other obstacles and develop appropriate contingencies.

Establish a concise schedule and tailor fit production for the budget.

Ascertain list of necessary personnel, special equipment, and locations needed for the project.
Manage all aspects of Pre-Production.

Coordinate and Supervise Table reads, dress rehearsals, and camera tests.

Oversee and Coordinate production meetings, location scouts, and promotional functions.

Regulate Production office, Handle administrative duties.

Cast talent, Coordinate Auditions, Assist in Talent development.

Recruiting Production Crew.

Liaise with Film Commission, handling permits and keeping track of releases, etc.

Develop and orchestrate innovative and unique promotional material tailored to the specific project.

Supervise and assist in any and all visual assets relating to the project such as key artwork, graphics, posters, etc.

Regulate development of digital assets and design of website & graphics layouts.

Implement Digital Marketing Campaign, Social Media Integration, and Brand Development.
Direct film/video shoots.

Develop a clear sense of style for the production.

Oversee and Manage production, staff, talent, and day-to-day operations.

Produce high quality, compelling, and engaging content.

Maintain high energy, as well as professionally leading and motivating actors and crew.

Control expenditure and maintain the production schedule.

Regulate second Unit, B-roll and other supplementary shoots.

Produce Photo Shoots, Shoot Photos, Provide Creative Direction.

Brainstorm and Manage special content like featurettes, interviews, and other exclusive promotional material.

Monitoring and Supervision of Post-Production, Edit film/video.

Coordinate on-set social media coverage, live stream updates, and exclusive BTS content.
Develop and Execute Release strategies.

​Analyze Data to identify target markets, demographics, and audience.

Determining the best avenue of approach for Video Distribution - YouTube, Vimeo, Facebook Video, Twitter, Instagram.

Determining the best avenue of approach for Film Distribution - Theatrical Release, VOD, SVOD, TVOD - on such major digital platforms like Amazon, Netflix, Hulu, iTunes, and GooglePlay.

Identify Potential Film Festivals and Implement Festival Circuit Plan

Assess projects likelihood at competing for awards.

Evaluate the project's potential for Expansion, determine Franchise Factor.

Coordinate and Oversee promotional events like screenings, Q&A's, Festivals, etc.

Regulate and develop all necessary assets for distribution including press releases, written content, graphics, etc.

Upon completion, ensure the highest quality deliverables are ready to be viewed on all streaming devices.
Talk to DJR about your video needs and we'll see what we can do to create your content.
VICTORY LOVES PREPARATION